Meet Your Travel Planners
DOUGLAS ESPINOSA
Senior Travel Planner
despinosa@costaricaexpeditions.com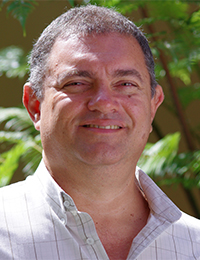 After working for Costa Rica Expeditions for three years, Douglas left the company in 2000, due in part to the long commute to his hometown, Atenas. It was understandable that he sought a job closer to home - according to National Geographic, Atenas has "the best climate in the world." Still, a new work schedule and faster transportation lured Douglas back in Nov. 2004. Today Douglas manages upscale and special interest and affinity group vacations. He also plans natural history and nature photography trips. read more...

---
NADYA SHAW
Senior Travel Planner
nshaw@costaricaexpeditions.com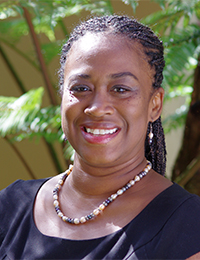 Born Aug. 21, 1963, Nadya first started working for Costa Rica Expeditions as a bilingual secretary in 1991. In 1994 we reluctantly let her go due to a restructuring. Nadya was quickly hired by one of our competitors. Hoping to get her back, we kept an eye on her and in Aug. 2003, were able to offer her a position in the trip planning department. We haven't been sorry. Today Nadya handles some of our most upscale trips as well as family, honeymoon and other special occasions vacations. Her five children, Kevin, Jason, Ruji, Alexsha and Jared, more than take up her free time. read more...

---
PRISCILLA JIMENEZ
Senior Travel Planner
pjimenez@costaricaexpeditions.com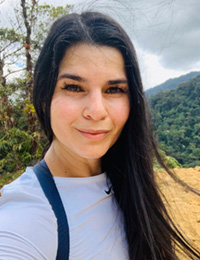 Priscilla started working for us in Nov. 1997, when she first came to CRE as an intern from a local university. We were so impressed with her ability to learn quickly, her dedication to "Legendary Service and Unforgettable Memories," and her ability to get things done, that we offered her a position as sales assistant. In 1998 she became a Travel Planner. Today Priscilla is a Senior Travel Planner handling the most upscale of our clientele. read more...

---
MARIA DEL MAR MARIN
Assistant to the Director of Travel Planning
mariadelmar@costaricaexpeditions.com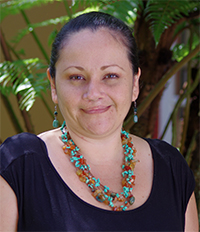 While her lovely name means Maria from the sea, to us in the office she will always be "Mary". Joining Costa Rica Expeditions in 2006, she has been an integral part of our mission in several different ways. She spent a year as an assistant, then a year helping manage reservations, before refocusing on Travel Planning in 2009. read more...

---
LUIS CUBERO
Senior Travel Planner
lcubero@costaricaexpeditions.com
After working several years as a geographer, Luis has an intimate knowledge of Costa Rica's most remote areas from the central mountain ranges to the coastal lowlands. This knowledge gives him a unique perspective when designing trips for guests. "Geographers are travelers by nature," he says. "We like to explore places and cultures and we are lovers of the outdoors. As a travel planner I'm in contact with people from around the world who share my interest in learning about and exploring this marvelous country." read more...

---
GUSTAVO MENDEZ
Senior Travel Planner
gmendez@costaricaexpeditions.com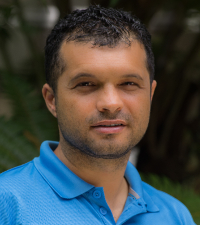 Born in San Jose, Costa Rica on July 9, 1974, Gustavo grew up in the suburb of Guadalupe. He has 2 brothers and 4 sisters. Although Gustavo has only been with Costa Rica Expeditions since 2010, he is not new to Travel Planning, he has been in the business for the last 15 years. He especially enjoys designing vacations for families with children of all ages and honeymoons. Gustavo's passion for travel planning stems from the satisfaction that it gives him when a guest tells him of the wonderful memories that they have of their experience in Costa Rica. read more...

---
ELENA MONGE
Senior Travel Planner
emonge@costaricaexpeditions.com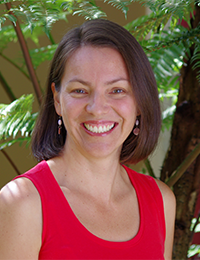 Born July 13, 1975, Elena is from San Marcos de Tarrazu, a mountainous region in the Costa Rica central highlands that is renowned for its award winning coffee. As a child, Elena spent most of her summers working with her family on their coffee plantation. To this day, she says that she is passionate about all things coffee and one of the things she most enjoys is spending her summer weekends with her Dad, brother, nieces and nephews picking coffee. It was in the coffee fields that Elena learned to interact from people of all walks of life, from the hard working labors to buyers. read more...

---
SOFIA CORDERO
Senior Travel Planner
scordero@costaricaexpeditions.com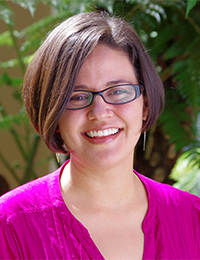 Born December 20, 1979, Sofía was raised in Heredia, Costa Rica. From the ages of 6 to 10 she lived in England, which accounts for her very good command of the English language. Both her love for nature and her country, comes from memories of her childhood when her parents took her to the many of the National Parks of Costa Rica. These trips were a major factor in her decision to study Biology at the University of Costa Rica. read more...

---
YORLENY JIMENEZ
Travel Planner
yjimenez@costaricaexpeditions.com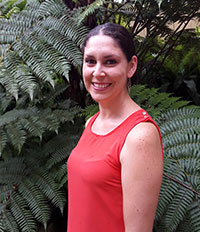 Born on May 5, 1985, in the rural community of San Carlos, Yorleny grew up on her parent's dairy farm with her two brothers and sister. She remembers coming home from school and sitting at the table with her siblings where they would do their homework as fast as they could. The reason was that they wanted to go "help" their dad with the dairy cows. "What we really wanted was fresh milk" she laughs. read more...

---
JONATHAN ROJAS
Assistant to Director of Travel Planning
jrojas@costaricaexpeditions.com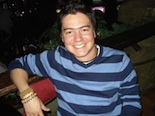 Born in Alajuela on January 24, 1981, Jonathan says he carries the travel industry in his blood. He gets it from his father who works in the Hotel business. read more...

---