Tours of a Lifetime
National Geographic
Top 3, Best Values in the World
Travel & Leisure
Meet Your Operation Team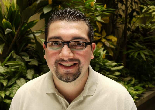 Luis Gamboa, Born March 10th, 1981. Luis lives in San Jose and loves it. He formerly worked as a dealer in Casinos and put himself through The Central University where he earned his Bachelors? degree in Business Administration. Luis then worked for 6 years in the travel business in Costa Rica before joining our Operations Team in early 2010. Luis has full command of Spanish and English and when not at the office coordinating the timely and accurate delivery of services, he enjoys staying home, watching TV and spending time with his family and friends. Luis is married to Mrs. Mipsy Li and has one son, Luis Alejandro born in 2002. read more...

---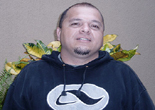 Alejandro, affectionately called "Pulpo," spent some years in the US but returned in early 2006. Before leaving the country, Alejandro worked as a CRE Naturalist Guide for seven years. Now in Operations, he knows exactly what kind of logistics go into making even the most complicated trip run smoothly. read more...

---
IVAN SOTO
Ground Transport Coordinator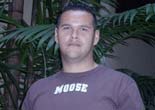 Ivan, 27, is from Moravia, outside San Jose. He has worked in tourism for three years, the first two-and-a-half at a local outfitter, concentrating in reservations, sales and operations. "I like being at the controls, making sure our customers tours, transfers and flights are executed perfectly," he says. "Also being part of a supportive and professional team is great." Ivan enjoys playing sports and listening to music when he is off. His birthday is Aug. 27, 1980. read more...

---