Meet Our Executive Team
GORDON HEIN
Chief Operating and Financial Officer
gordon@costaricaexpeditions.com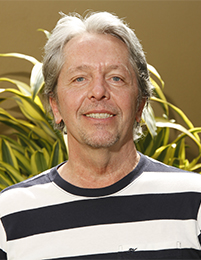 Michael Kaye first met Gordon when he was toiling away for long-time Costa Rica Expeditions' client, International Expeditions in Helena, Ala. When International Expeditions became part of Grandexpeditions.com, Michael quickly snatched Gordon for a temporary assignment in Costa Rica. The "temporary" assignment that began in early 2002 continues to this day. read more...

---
ISABEL GARBANZO
Director of Human Resources
igb@costaricaexpeditions.com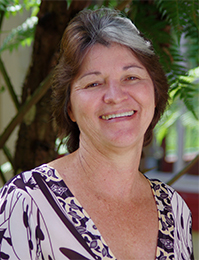 Isabel joined Costa Rica Expeditions in 1988. She is the staff's problem solver and everyone's confidant. Isa has degree in Psychology. She applies her knowledge of theory with her innate people skills, much to the company's benefit. read more...

---
MICHAEL KAYE
President & CEO
mskaye@costaricaexpeditions.com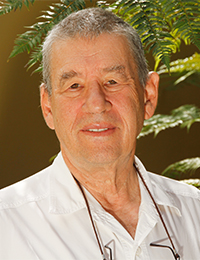 Born December 11, 1941, a river guide for many years, Michael was the first to run Costa Rica's white water rivers. Michael and his wife, Yolanda started Costa Rica Expeditions as a white water rafting company in the fall of 1978. read more...

---
NATALIE EWING
Chief Marketing and Guest Satisfaction Officer
natalie@costaricaexpeditions.com
Meet Natalie and watch her talk about one of her favorite past guests:
---
YOLANDA KAYE
President Board of Directors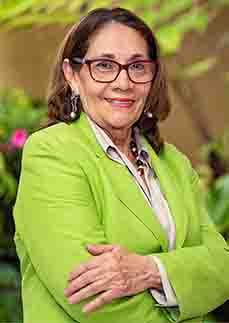 Yolanda Kaye, born in 1951, in rural El Salvador, is the woman wise enough to be Michael's wife and survive. Really she has done more than survive; she is thriving. Doña Yoly as we all affectionately call her, is truly the great woman who is not only behind a great man but also behind a great organization. Her wise words, observations and willingness to listen to gardeners, cooks, account executives and executive team staff alike has provided many of us with a sound "put your feet on the ground and count your blessings" perspective. She is a world-class cook. read more...

---
↑ Back to Top