Tours of a Lifetime
National Geographic
Top 3, Best Values in the World
Travel & Leisure
Francine Rodriguez For the Latest Feedback Click Here
Receptionist, Monteverde Lodge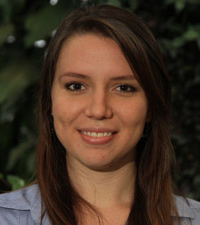 Born on January 31, 1990, Francine was raised in the Monteverde region. She went to High School in the town of Abangares. After High School she wisely went on to study English at the Boston College in San Jose and then she further polished her English at the INA, Costa Rica?s National Institute of Learning. Francine also has a technical degree in computer operation from INA.

What Francine enjoys the most about working at the Front Desk of Monteverde Lodge is the opportunity to interact with people for all different walks of life which has allowed her to learn about different cultures and customs.

She strives to help in every way she can so that guests have the best possible experience while they are in Monteverde and she especially wants guests to experience the very best of Costa Rica while they are at Monteverde Lodge.

In her free time Francine enjoys doing line drawings in pencil, playing soccer, running and listening to music or watching movies.