Meet Our Executive Team
YOLANDA KAYE
President Board of Directors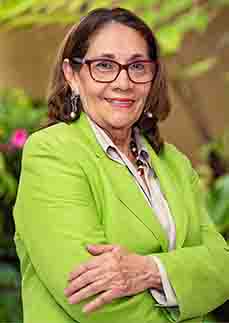 Yolanda Kaye, born in 1951, in rural El Salvador, is the woman wise enough to be Michael's wife and survive. Really she has done more than survive; she is thriving. Doña Yoly as we all affectionately call her, is truly the great woman who is not only behind a great man but also behind a great organization. Her wise words, observations and willingness to listen to gardeners, cooks, account executives and executive team staff alike has provided many of us with a sound "put your feet on the ground and count your blessings" perspective. She is a world-class cook. read more...

---
ISABEL GARBANZO
CEO & HR Officer
[email protected]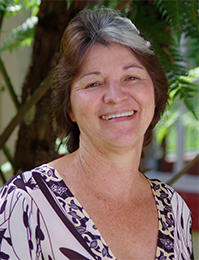 Isabel joined Costa Rica Expeditions in 1988. She is the staff's problem solver and everyone's confidant. Isa has degree in Psychology. She applies her knowledge of theory with her innate people skills, much to the company's benefit. read more...

---
NATALIE EWING
Chief Marketing and Guest Satisfaction Officer
[email protected]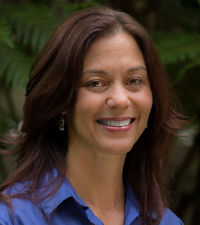 After 13 years as chief operating officer Natalie has stepped back to become Chief Marketing and Guest Satisfaction Officer.

She is in charge of communicating the companies vision of creating unique travel experiences that transcend conventional travel, and then following up to make sure that what we say and what we do coincide. Since she began working at CRE in 1986, Natalie has managed most of the company's departments before becoming COO. This makes her uniquely qualified for her present position. read more...

---
DIEGO BLANCO
Chief Travel Planning, Lodging and Operations Officer
[email protected]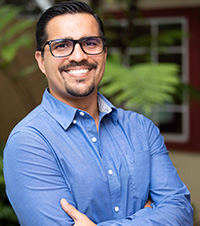 Diego was born on November 3, 1981 in the city of Ciudad Quesada; a rural town in the San Carlos region of Costa Rica. He grew up working on his father's farms with his brothers and sisters. read more...

---
No testimonials
ERICK BATISTA
Chief Financial and Technology Officer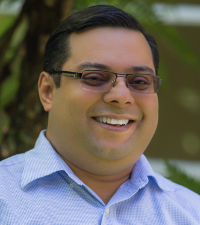 Erick planned to become an electrical engineer, but his career path took a different turn when he started working for a tour operator a decade ago as an accountant. read more...

---
↑ Back to Top