Naturalist Guides
WILLIAM GRANADOS
Naturalist Guide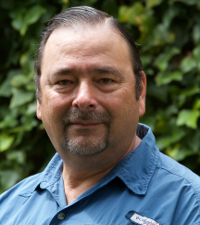 Born in San Ramon de Alajuela, William's mother was a nurse and his father worked for MOPT, the Ministry of Public Works and Transportation. He is the youngest of 8 children.

He grew up in San Ramon, known for it's coffee. During the summer William worked with his brothers picking coffee and then at the coffee drying and processing mills. Weekends were dedicated to family, they got together for the customary lunch, fun and games then coffee. It was working in the coffee plantations that William first began to develop his love of the outdoors and its wildlife. read more...

---
LIGIA FERNANDEZ
Naturalist Guide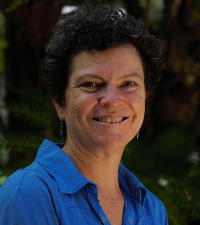 Ligia Fernandez started working for Costa Rica Expeditions as a Naturalist Guide in 1985 shortly after graduating Marine Biology at the Universidad Nacional.

After acquiring her MBA at the INCAE, she worked many years at a project for the European Union and the UICN at the Area de Conservacion Tortuguero. read more...

---
FERNANDO PéREZ
Naturalist Guide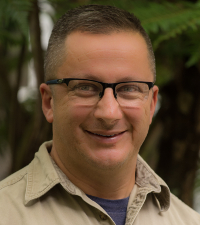 Born in San Jose on May 29, 1966, Fernando is a longtime resident in a small town of La Pastora near the Turrialba Volcano.

Fernando's traces his love of the outdoors and community service to his days as a young Boy Scout, his troop was #22. His Boy Scout troop taught him discipline and love of the outdoors. He enjoyed the challenge of working on is badges and receiving the distinction of being the camp specialist for camping, orientation with a compass and assistance to police officials during events like elections, independence day parades and holiday celebrations. read more...

---
ANDREW NEWCOMB CARBALLO
Naturalist Guide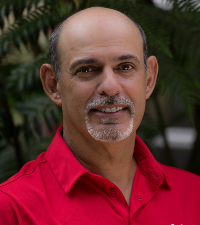 Born in San Jose on July 21, 1963, his father was a merchant Marine from Buffalo that sailed all over the world and lived in Japan, China and the Philippines. He would spend up to six months at sea and then come home for two or three months. His mother a wonderful cook, mother and house wife was from the town of San Ramon de Alajuela in Costa Rica. read more...

---
FEDERICO ALBAN
Naturalist Guide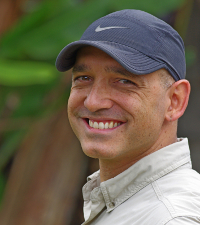 Federico was born on April 11, 1971, in Costa Rica, but has lived all over the world, including Jerusalem, Madrid and New York. He speaks perfect English and can also understand Hebrew. He has worked at Costa Rica Expeditions for 9 years and particularly enjoys guiding Multisport and Naturalist trips, which combine his love for nature with biking and other outdoor sports. read more...

---
FEDERICO "FICO" CHACON
Naturalist Guide

Born on November 15, 1976 in San Jose, Costa Rica, Federico "Fico" Chacon has been guiding for 12 years. His training comes from the University of Costa Rica, the National Institute of Learning. He has completed various courses in natural history including Birds, Herpetology and Botany. He has also studied Social Sciences and Psychology. His greatest teacher has been his experience in the field, having guided in Costa Rica, Panamá, Guatemala, Honduras and Belize. read more...

---
ONIK MORRISON
Naturalist Guide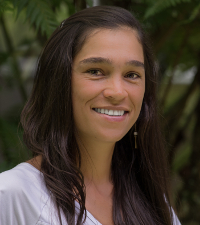 Born in San José on November 21, 1982, her father is from the US and her mother is Costa Rican. Onik has an older brother Ry, an architect and rock climber living in Sweden. Her younger brother, Rony, lives in North Carolina and is studying to become a chef. read more...

---
ESTEBAN BIAMONTE
Naturalist Guide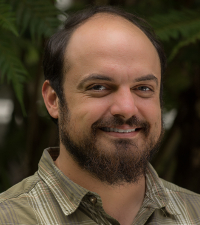 Esteban Biamonte is a biologist very passionate about birds, as well as any other kind of living creature. He started carrying his binoculars everywhere when he was 18, and has not stop doing it since. read more...

---
MARGHERITA BOTTAZZI
Naturalist Guide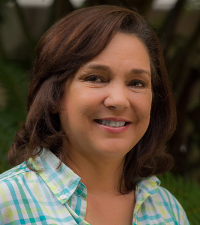 Margherita was born on February 21, 1963. Her father was and Italian Civil Engineer that arrived in Costa Rica on a trip that was given to him as a graduation gift. He fell in love with Central America and found work in construction. He later met Margherita's mother, they had 5 children, four boys and Margherita which is the youngest. read more...

---
GUSTAVO CAMACHO
Naturalist Guide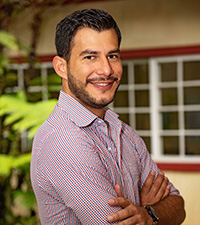 Gustavo was born in the town of Grecia, north of San Jose. He grew up on a farm, where his father grew mainly sugar cane and coffee. They also had horses and some cattle and goats for milk. read more...

---
JOE BERNINI
Naturalist Guide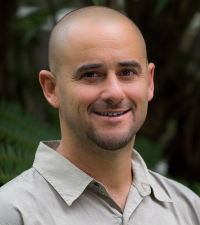 One of the most common questions Joe gets from guests is, with a name like "Bernini", is he a Costa Rican? In his words he was made, born and raised in Costa Rica. His name comes from his Italian grandfather, who came to Costa Rica to work on the railroad to the Atlantic back in the 1800's. Don Ruggero fell in love with a girl from Heredia, the Costa Rican province famous for its beautiful women. Joe belongs to the third generation of the Costa Rican Bernini family. read more...

---
EDDIE RECIO
Naturalist Guide
[email protected]

Eddie was born in San Jose on August 22, 1969. His parents were in the clothing business in San Jose and they had Eddie and two brothers and two sisters. As children, the kids spent a great deal of time in the northwest province of Santa Cruz, Guanacaste with their paternal grandparents. Their grandparents were of Italian descent and immigrated to Costa Rica as a result of World War II. read more...

---
ALEJANDRO CANO
Naturalist Guide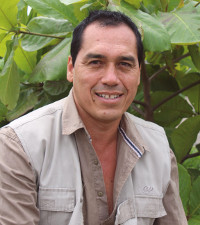 Alejandro Cano Ospina was born in October 28, 1965. His father is an internationally known cellist, who played with the Costa Rican Symphonic Orchestra for several years. Alejandro's mother is a homemaker and always had an interest for sustainability and the environment, which she instilled in her three sons. read more...

---
GIOCONDA CABALCETA
Naturalist Guide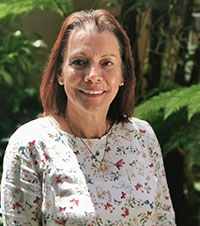 Gioconda grew up in the Guanacaste province, spending her childhood with her 5 siblings and 23 cousins in a small town close to the ocean, riding horses, harvesting cotton, looking at the leatherback turtles nesting on the beach, swimming in the rivers, taking care of her many pets that where brought to her father, a physician, as gratitude for his service by patients, a perfect childhood that developed in Gioconda the love for Nature. read more...

---
↑ Back to Top