michael kaye
President & CEO
[email protected]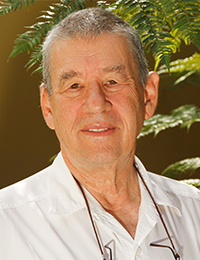 Born December 11, 1941, a river guide for many years, Michael was the first to run Costa Rica's white water rivers. Michael and his wife, Yolanda started Costa Rica Expeditions as a white water rafting company in the fall of 1978.
Although the company has grown considerably since, the original vision which Michael expressed in a June 1981 brochure has not changed:
"Our goal is to create unique travel experiences that transcend conventional sightseeing and travel. Our dream is to promote the type of tourism which is mutually beneficial and nourishing to both the visitor and the visited."
Known as an iconoclast Kaye's stands against what he calls "dubious carbon offset and sustainability certification schemes have been stirring up controversy in industry circles".
A self-professed workaholic, he puts everything he has into whatever he does. As well as continuing to actively manage Costa Rica Expeditions, his current passion is Real Travel Feedback, a web site and Facebook app dedicated to meaningful conversations about vacations.
In October 2007 Michael was presented with a Lifetime Achievement Award by the Adventure Travel Trade Association.
Michael and Yolanda live in a suburb of San Jose Costa Rica. They travel fairly often, always with their tandem bicycle and Michael's laptop. They spend at least a month each year in Manhattan, which Michael calls "the greatest secret bicycle destination in the world."
They have two adult children, Brenda and Hilton, and three grandchildren.