Naturalist Guides
WILLIAM GRANADOS
Naturalist Guide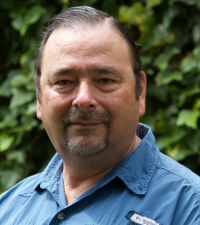 Born in San Ramon de Alajuela, William's mother was a nurse and his father worked for MOPT, the Ministry of Public Works and Transportation. He is the youngest of 8 children.

He grew up in San Ramon, known for it's coffee. During the summer William worked with his brothers picking coffee and then at the coffee drying and processing mills. Weekends were dedicated to family, they got together for the customary lunch, fun and games then coffee. It was working in the coffee plantations that William first began to develop his love of the outdoors and its wildlife. read more...

---
KATIA VALVERDE
Naturalist Guide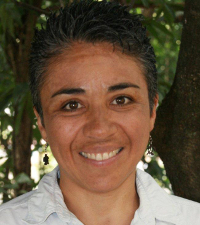 Katia was born on September 21st, 1970 in San Jose, Costa Rica. Her father and mother raised three kids: Katia, her sister and brother.

As a child her favorite subjects were science, history, and geography. Katia enjoyed practicing sports, and dreamed about learning foreign languages. read more...

---
JONATHAN RAMIREZ
Naturalist Guide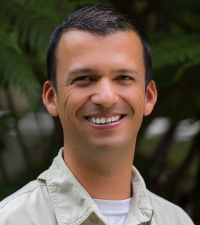 Born on May 8, 1981, Jonathan Ramirez was born on the Caribbean slope in the town of La Alegría of Siquirres. His childhood was spent in large part playing outdoors, swimming in rivers and stream and climbing fruit trees with his friends.

As a young boy Jonathan remembers watching his Dad´s buses with tourists pass through his town on their way to the attractions on the Caribbean slope (¨On 1990, we moved to San José¨) He started to dream about being a tour guide and showing guests the wildlife, forests and culture of his country. read more...

---
LIGIA FERNANDEZ
Naturalist Guide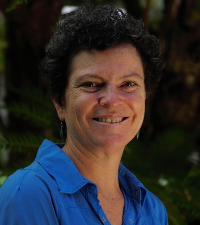 Ligia Fernandez started working for Costa Rica Expeditions as a Naturalist Guide in 1985 shortly after graduating Marine Biology at the Universidad Nacional.

After acquiring her MBA at the INCAE, she worked many years at a project for the European Union and the UICN at the Area de Conservacion Tortuguero. read more...

---
FERNANDO PéREZ
Naturalist Guide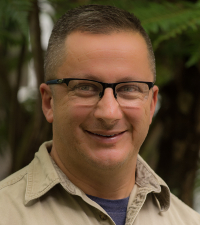 Born in San Jose on May 29, 1966, Fernando is a longtime resident in a small town of La Pastora near the Turrialba Volcano.

Fernando's traces his love of the outdoors and community service to his days as a young Boy Scout, his troop was #22. His Boy Scout troop taught him discipline and love of the outdoors. He enjoyed the challenge of working on is badges and receiving the distinction of being the camp specialist for camping, orientation with a compass and assistance to police officials during events like elections, independence day parades and holiday celebrations. read more...

---
ANDREW NEWCOMB CARBALLO
Naturalist Guide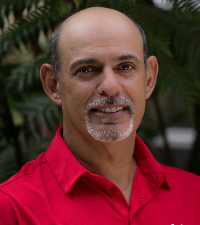 Born in San Jose on July 21, 1963, his father was a merchant Marine from Buffalo that sailed all over the world and lived in Japan, China and the Philippines. He would spend up to six months at sea and then come home for two or three months. His mother a wonderful cook, mother and house wife was from the town of San Ramon de Alajuela in Costa Rica. read more...

---
FEDERICO "FICO" CHACON
Naturalist Guide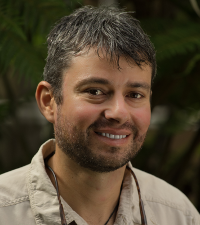 Born on November 15, 1976 in San Jose, Costa Rica, Federico "Fico" Chacon has been guiding for 12 years. His training comes from the University of Costa Rica, the National Institute of Learning. He has completed various courses in natural history including Birds, Herpetology and Botany. He has also studied Social Sciences and Psychology. His greatest teacher has been his experience in the field, having guided in Costa Rica, Panamá, Guatemala, Honduras and Belize. read more...

---
RAFAEL ROBLES
Naturalist Guide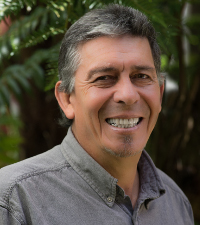 Rafa was born and raised in Costa Rica; his love for nature and outdoor activities began as a child, when he accompanied his father to the far corners of Costa Rica.

His father worked with a government organization which offered incentives to rural communities for developing land. Rafa remembers traveling on the narrow gauge train to Limon and entering the most remote jungles and beaches of Costa Rica by 4x4 jeep or on horseback. Family vacations also contributed to his passion for the outdoors. He tells of camping on deserted beaches for two weeks without ever seeing another group of travelers. read more...

---
GERARDO ARTAVIA
Naturalist Guide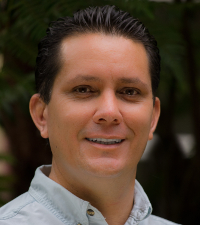 Born in San Jose in on April 19, 1973, Gerardo has a Chilean mother and a Costa Rican father. His father went to Chile to get his Doctorate in Economy and met his mother while he was there. They got married and came back to Costa Rica when he had completed his degree. Gerardo went to Elementary and High School in San Jose at a Catholic school run by priests from Spain; this is where he learned English. read more...

---
ONIK MORRISON
Naturalist Guide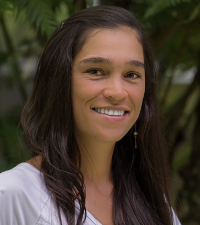 Born in San José on November 21, 1982, her father is from the US and her mother is Costa Rican. Onik has an older brother Ry, an architect and rock climber living in Sweden. Her younger brother, Rony, lives in North Carolina and is studying to become a chef. read more...

---
ESTEBAN BIAMONTE
Naturalist Guide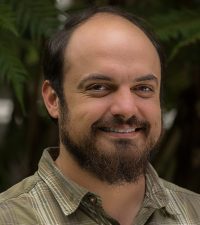 Esteban Biamonte is a biologist very passionate about birds, as well as any other kind of living creature. He started carrying his binoculars everywhere when he was 18, and has not stop doing it since. read more...

---
MAX VINDAS
Naturalist Guide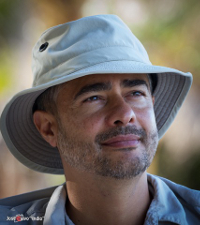 Max was born in the town of Ciudad Quesada in the north eastern lowlands of Costa Rica. His father worked the telegraph and radio at the local mail office. His mother was what in Costa Rica is known as an "ama de casa" and looked after the home. Max has two sisters. read more...

---
LEONARDO GARCIA
Naturalist Guide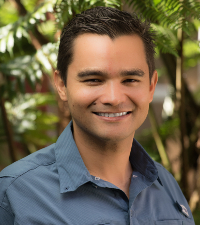 Leonardo was born and raised in Alajuela which is a city that is located to the west of San Jose, Costa Rica. His father is a retired topographer and his mother, a retired teacher. They are originally from Alajuela or "Ciudad de los Mangos" (Mango City as it is known for the huge amount of mango trees located in the Central Park). Leonardo has chosen to remain there still since he loves the fact that even while being a big city, everybody knows everybody, which makes you feel you belong. read more...

---
MARGHERITA BOTTAZZI
Naturalist Guide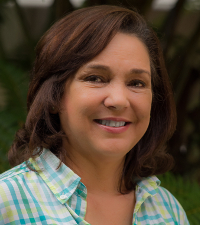 Margherita was born on February 21, 1963. Her father was and Italian Civil Engineer that arrived in Costa Rica on a trip that was given to him as a graduation gift. He fell in love with Central America and found work in construction. He later met Margherita's mother, they had 5 children, four boys and Margherita which is the youngest. read more...

---
MIGUEL MARIN
Naturalist Guides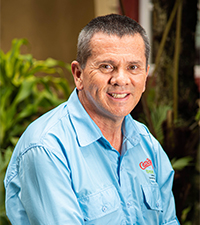 Miguel was born Nov. 15, 1966, and has guided for nearly two decades, 17 of them with Costa Rica Expeditions. He discovered guiding after a false career start in business administration, which he studied for 2-1/2 years.

Mammals are Miguel's special area of interest, but he also is knowledgeable about birds, flower identification, and the natural history of many areas in Costa Rica. Miguel has taught guiding techniques to students specializing in tourism at the Universidad Latina. read more...

---
GUSTAVO CAMACHO
Naturalist Guide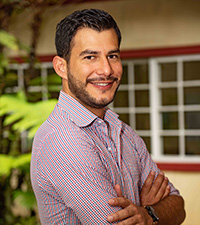 Gustavo was born on April 23, 1988 in the town of Grecia, north of San Jose. He grew up on a farm where his father grew mainly sugar cane and coffee, which he occasionally combined with corn, beans, tomatoes and bell pepper. They also had horses, some cattle and goats for milk. His mother took care of Gustavo and his two younger brothers and their home. She is a fantastic cook and is a particularly talented seamstress. read more...

---
JOE BERNINI
Naturalist Guide

One of the most common questions Joe gets from guests is, with a name like "Bernini", is he a Costa Rican? In his words he was made, born and raised in Costa Rica. His name comes from his Italian grandfather, who came to Costa Rica to work on the railroad to the Atlantic back in the 1800's. Don Ruggero fell in love with a girl from Heredia, the Costa Rican province famous for its beautiful women. Joe belongs to the third generation of the Costa Rican Bernini family. read more...

---
ROY VALVERDE
Naturalist Guide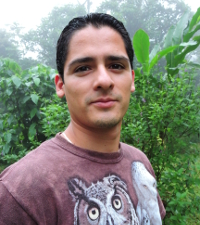 Born in the city of San Ramon de Alajuela on October 19, 1987, Roy grew up in one of the provinces of Costa Rica that is best known for its poets and fertile soils. This is the region where some of Costa Rica's best coffee is grown.

He grew up with his mother and his older sister. His mother was a school teacher and his sister studied English at the University of Costa Rica. read more...

---
HERMAN VENEGAS
Naturalist Guide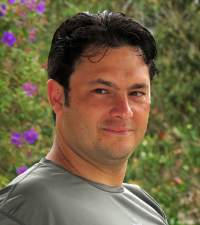 Born on a small coffee farm in Tayutic, Turrialba, as a little boy, Herman spent his days outdoors. His mother says that as a child he was especially curious about nature.

His first opportunity to observe guiding was when he got a job at a well-known birding lodge close to his home town, Rancho Naturalista. Herman listened to guests and local guides talking about birds and quickly began to learn, after a short time he was the one identifying the species and sharing their story. read more...

---
STEPHANIE JOSEPH
Service Guide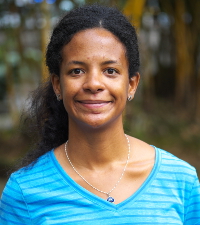 Born in the province of Heredia on August 17th, 1985, Stephanie's father was a sociologist and her mother was a full time mom.

When she was a little girl Stephanie wanted to be a vet, she loved animals in general but especially dogs. After graduating from high school, she trained to become a guide and in the process of visiting Costa Rica's parks and reserves became even more convinced that she wanted to spend as much time as possible outdoors, surrounded Costa Rica's forests. She went on to get a degree in Tropical Biology from the Universidad Nacional de Costa Rica (UNA) and is currently finishing her Masters at the University of Costa Rica in Ecotourism and Environmental Management from the University of Costa Rica (UCR). read more...

---
PRISCILLA MONTERO
Naturalist Guide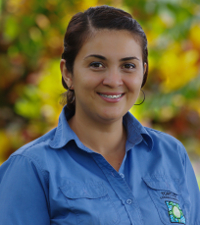 Born in San Jose on October 30th, 1982, Priscilla's mother is from a tiny town near the city of Puriscal, an area mostly dedicated to farming. She came to San Jose to find work and learn to be a beautician. Her father, from the city of Palmares, also came to San Jose looking for work. A New Year's tradition that is almost lost in Costa Rica, brought her parents together. Families take tables and chairs out to the street and share food, drink and resolutions while they count down to the New Year together. It was on one of those nights that her parents met. read more...

---
EDDIE RECIO
Naturalist Guide
erecio@costaricaexpeditions.com

Eddie was born in San Jose on August 22, 1969. His parents were in the clothing business in San Jose and they had Eddie and two brothers and two sisters. As children, the kids spent a great deal of time in the northwest province of Santa Cruz, Guanacaste with their paternal grandparents. Their grandparents were of Italian descent and immigrated to Costa Rica as a result of World War II. read more...

---
↑ Back to Top