Tours of a Lifetime
National Geographic
Top 3, Best Values in the World
Travel & Leisure
erick batista
Corporate Director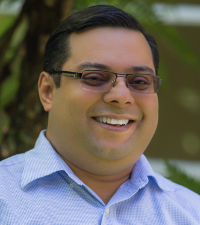 Erick planned to become an electrical engineer, but his career path took a different turn when he started working for a tour operator a decade ago as an accountant.

He came to Costa Rica Expeditions in 2000 and his talent for numbers was recognized quickly. He is now the Finance Department's second in command. "Although I didn't plan to go into accounting, I found that I liked working with numbers and creating reports that track how business decisions affect the company's bottom line."

Besides keeping the books at Costa Rica Expeditions, Erick is currently working on two bachelor degrees in accounting and systems engineering. His birthday is July 4, 1975.