Meet Our Management Team
JULIAN FALLAS
Tortuga Lodge Manager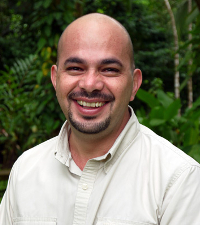 Julian came to CRE in Sept. 2006, after working at the Ministry of Education. Although he had no previous experience in tourism or hotel management, he quickly adapted to the job and the challenges of running a hotel in a remote area. "I was always interested in tourism and jumped at the opportunity to change careers when I saw an ad in the local newspaper for a job opening at Costa Rica Expeditions that didn't require experience," he recounts. read more...

---
CARLOS GOMEZ
Master Naturalist Guide & Director of Guiding Depa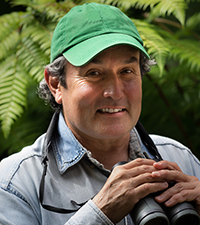 Carlos, or as he is better known, Charlie, started his birding career working with Gary Stiles, the author of Birds of Costa Rica. He has guided birding and other natural history groups for Costa Rica Expeditions for two decades. Before that, he was Station Manager at the Organization for Tropical Studies' La Selva Biological Station. Called "legendary" in the Washington Post, groups he has led include Henderson Birding, Audubon Naturalist Society and Noble Proctor. read more...

---
JUDITH KIRKLAND
Sales Manager
[email protected]
Jude, as we call her, started at CRE in 1990, for many years she was our Founder's, Michael Kaye, right-hand and among her many tasks, she is in charge of the monumental process of assigning each request to our Travel Experts based on each guest's expectations and what they wanted to do and see in Costa Rica. This is vital for the Sales Team hit sales targets and build a strong, long-lasting relation with our guests. By seeing and analyzing each of our guests' inquiries, Jude gained a deep understanding of the sales process from several different perspectives. read more...

---
VICTOR JULIO MORA
Manager, Monteverde Lodge & Gardens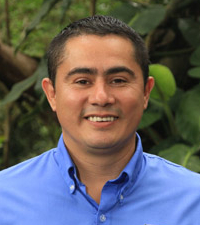 We are delighted to have Victor Julio back as Manager of Monteverde Lodge after a 3 year absence. We have a long history of service with Victor Julio; he started working at the lodge almost 20 years ago. read more...

---
CINDY OLIVARES RODRIGUEZ
Assitant Manager, Monteverde Lodge & Gardens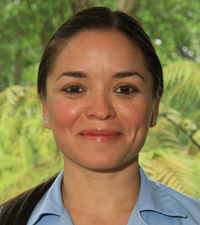 Cindy was born and raised in Monteverde, she graduated from the Santa Elena High School and is now taking general courses at the UNED (National University at a Distance) read more...

---
↑ Back to Top