Transfer Guides
IRIS HIDALGO
Transfer Guide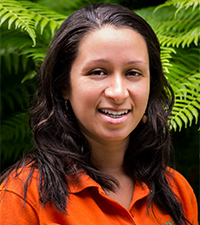 Iris was born in the rural village of, Jicotea, in the region of Turrialba (the white water rafting region of Costa Rica) on April 3, 1991.

During her childhood and adolescence, she was always in contact with Nature, and living in a region where tourism is part of daily life. Due to this, in 2010 she began to study Ecological Tourism with the goal of becoming a Naturalist Guide. read more...

---
MIGUEL MARIN
Transfer Guide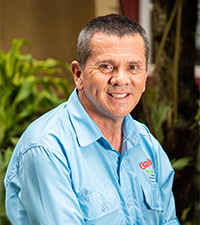 Miguel was born Nov. 15, 1966, and has guided for nearly three decades, 25 of them with Costa Rica Expeditions. He discovered guiding after a false career start in business administration, which he studied for 2-1/2 years. read more...

---
MANFRED SANCHEZ
Transfer Guide

Manfred was born on April 13, 1991 in San Jose. His family moved to the province of Heredia when Manfred was still very young, and there lived his childhood and adolescence.
Manfred's father has worked most of his life in Tourism. When Manfred was a child, his father was a partner in a small bed and breakfast in Heredia. There, when guests wanted to tour the countryside, national parks or the beaches, his father used to take and guide them in the destinations they visited. He remembers seeing photos with his dad from all the places he visited with guests. Eventually, his father began to take him along with the guests on these excursions, something that developed in Manfred the love for nature and being outdoors. Due to this he decided to study the career of Eco Tourism. read more...

---
EDUARDO NAVARRO
Transfer Guide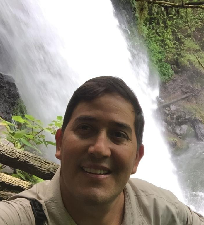 Eduardo was born in the province of Heredia, where he currently lives, in the district of Mercedes, and as he tells us, it is a very beautiful place to live. read more...

---
↑ Back to Top