Tortugero Guides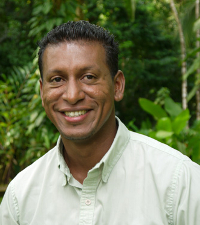 Angelo was born on July 7, 1976. He was raised in the Town of Tortuguero by his grandparents, Don Alberto and Doña Ana Cristina. His grandfather planted crops and grew plaintain, cassava and coconuts. His grandmother worked at one of the lodges in Tortuguero as a cook. read more...

---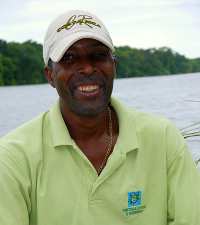 Norton, better known as "Putut," was born on March 10, 1964, in Rio Maíz, Nicaragua, and is one of nine siblings. He began working for Costa Rica Expeditions in 2005, and since then has gained his coworker's and guest's affection because of his good humor and sweet character. read more...

---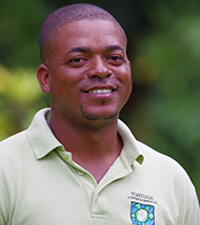 Tortuga Lodge got hold of Willis in September of 2014, after he'd been guiding for another hotel. But as a Rankin, his pedigree in Tortuguero reaches way back. Willis's great grandfather was a British captain, whose ship ranked amongst those frequenting the coast to fish and trade in turtle meat. He first arrived in Tortuguero in 1920, making him part of the second family to do so. read more...

---
↑ Back to Top