Tours of a Lifetime
National Geographic
Top 3, Best Values in the World
Travel & Leisure
isabel garbanzo
CEO & HR Officer
[email protected]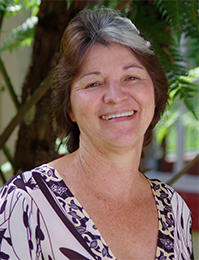 Isabel joined Costa Rica Expeditions in 1988. She is the staff's problem solver and everyone's confidant. Isa has degree in Psychology. She applies her knowledge of theory with her innate people skills, much to the company's benefit.

If Michael were to ever retire Isabel is in line to be our CEO.

In her spare time, Isa enjoys being at home, in the hills above San Jose. She is married to Costa Rica Expeditions' River Guide, Ricardo Jiménez. They have two children, Renan, 20, and Marcela, 18.