Tours of a Lifetime
National Geographic
Top 3, Best Values in the World
Travel & Leisure
luis cubero
Senior Travel Planner
[email protected]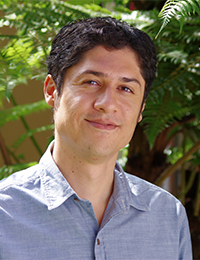 After working several years as a geographer, Luis has an intimate knowledge of Costa Rica's most remote areas from the central mountain ranges to the coastal lowlands. This knowledge gives him a unique perspective when designing trips for guests. "Geographers are travelers by nature," he says. "We like to explore places and cultures and we are lovers of the outdoors. As a travel planner I'm in contact with people from around the world who share my interest in learning about and exploring this marvelous country."

Luis has been with Costa Rica Expeditions since Oct. 2006. He specializes in upscale, family and active vacations. He holds a geography degree from Costa Rica University (2002) and is an avid reader of National Geographic and other books and magazines. In his spare time Luis also enjoys listening to world music, Internet radio and playing soccer with his friends.

His birthday is July 4, 1980.