Ivan Soto
Transportation & Transfer Guide Coordinator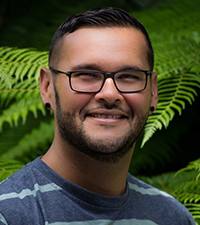 Ivan was born in San José, on August 27, 1980. He grew up in the suburb of Moravia, where he continues living. He has two siblings, a sister and a brother.
Ivan loves soccer, rock music and driving his motorcycle.  In his free time, he practices mountain biking, running and CrossFit. He has participated in several races, including a marathon.

He has worked in Costa Rica Expeditions since 2007, in the Operations Department, where he oversees the programming of local flights, transport by land and scheduling the guides for the airports transfers.