Who'll Help me if I Need Help
Vital Information - Please be sure to read
Up until the time that you arrive, your main contact with Costa Rica Expeditions will have been your Travel Specialist.
He or She will still be available during regular office hours and will be in touch to be sure everything is going great, and answer any questions.
Starting on the day you arrive in Costa Rica, your primary contact will be our Operations Department. They are the people that will be contacting you to let you know what time we will be picking you up and other important information about the next day's activities.
We will communicate with you at least every other day and possibly every day, usually the night before transfers from one location to another and tours.
That way, you and we can be sure that you either got an email from us or spoke to us to reconfirm your pick up time and give you final information that will make your days run smoothly.
We Want You to Know
What time you need to be ready to leave your hotel for your tour or transfer on the following day.
Special recommendations about what to wear, type of foot wear and what to take with you.
Remind you what the procedure will be for your luggage
What time will you pick me up?
When you arrive, we will provide an itinerary that has APPROXIMATE times for picking you up for your tours and transfers.  Those times are VERY likely to change. This is why it is vital for us to speak to you.  We want to make sure that you get the maximum benefit of your vacation time and that you know how to plan ahead.
Meet the Voice Calling Each Day!
Alberto Martinez and Silvia Molina are the key to the success of the operation of each day. They are our "air traffic controllers" and your primary contacts while you are in Costa Rica.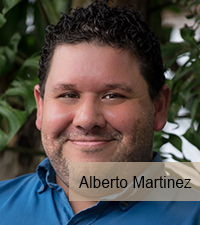 When to Call the Guys
Left Something Behind – Call The Guys
Not Sure What to Wear – Call The Guys
Want to Stop to Buy Coffee- Call The Guys
Not Feeling Well - Call The Guys
Have a Gripe—Call The Guys
OK OK….You Get the Picture
Communication Options
If you are planning on having connectivity while in Costa Rica, email is the easiest. Our Operations Department will send you an email each day, advising what time you need to be ready for your tours or transfers the following day and any other information that will be helpful.
When you get our email, please send us a quick email reply letting us know that you: "Got It".
Telephone is the next best option, because we are able to speak to you and are sure that you got your daily brief. We normally call between lunch and your afternoon activity, but we don't want you to be stuck by the phone, so feel free to call us when it is convenient for you.
The least effective way to communicate is for us to send you a fax that is then delivered by the hotel. This is our least preferred method of communication because the faxes sometimes don't get delivered in time for your schedule, but we will send you a fax if we don't get confirmation by email or speak to you on the telephone.
How Would You Like us to Communicate with You While You're Here?
Email via Smart Phone or tablet?
Call to your cell phone?
Land Line Telephone at Your Hotel?
Fax?
Click here & let us know what form of communication you prefer
Peace of Mind While on Vacation
We have found that one of the things that can make guests most relaxed and confident while on vacation is knowing in advance at exactly what time your guides and/or drivers for tours or transfers will be picking you up each morning and how to prepare each day.
Communicating with Costa Rica Expeditions while you are in Costa Rica is important for your peace of mind and we want to always be in touch.
We also need to let you know when to be ready, what to wear, how much luggage you can take on the next leg of the trip and like to communicate with you one or two days before to make sure that your questions have been answered and everything is clear.
This communication helps you have the best possible experience and helps us consistently do  things on time and smoothly.
↑ Back to Top